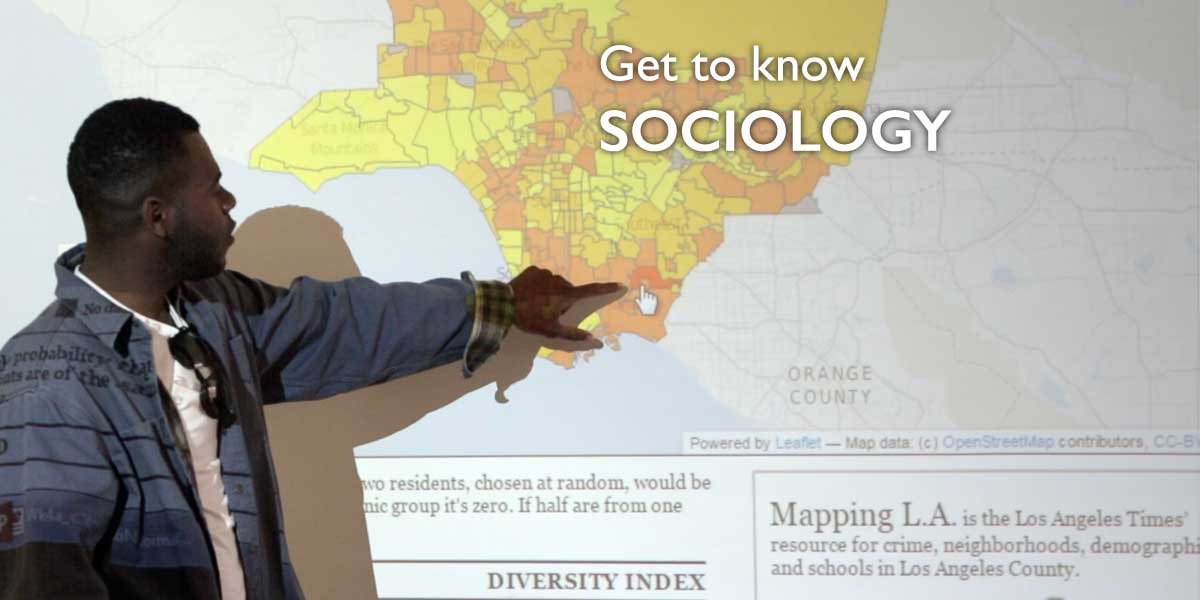 Sociology is a "generalizing discipline concerned with modernity," according to British sociologist and theorist Anthony Giddens. Sociologists ask questions about and conduct empirical research on social problems, trends, issues, and institutions. The Sociology major at CSUCI is designed to give students the ability and opportunity to analyze the world around them, from local and particular issues affecting people in Ventura County to national and international questions. The program offers a range of courses that tap into these issues including Race, Ethnicity and Power, Gender and Sexuality, Stratification and Social Class, as well as interdisciplinary courses that draw on the strengths of colleagues in other disciplines. The sociology major stresses the interdisciplinary and international perspective that distinguishes Channel Islands degree programs. Graduates from our program are well-trained in sociological research methods and afforded opportunities to apply what they've learned in the community.
Sociology Department Statement in Support of Black Lives Matter
The Sociology Department at CSU Channel Islands stands in full support of Black Lives Matter – both as the forceful statement of a self-evident truth, and as a call for our nation and our institution to realize our commitment to full equity and inclusion. The recent and repeated incidents of violence perpetrated against African Americans – often, but not solely, by agents of law enforcement – are simply the most shocking evidence of institutional inequities that exist throughout our society on the basis of race. We stand together to demand an end to contemporary social practices threatening Black lives, and to recognize and redress the historic grievances that African Americans have suffered. And, we renew and redouble our commitment to identifying and addressing all forms and expressions of inequity and injustice experienced by African Americans – in our classes, on our campus, in our community, and across our society. 
Sociology is the study of society, and a central thread running across the breadth of our discipline is the fundamental concern for equity and equality. Consequently, it is natural that our department – and our discipline – stand in support of the fundamental aims of the BLM movement: to ensure that Black Lives Matter is recognized as a fundamental truth in the lived experiences of African American students, faculty, staff, and community members. We will use that statement – Black Lives Matter – to inspire and inform our collective work, and to spur us toward our goal of equity and justice for all, with particular attention to the historic and contemporary forms of repression African Americans confront.